Super hydrophobic wall coatings
Comes with a 10 year manufacturers guarantee as standard!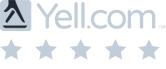 More than just a masonry paint…
There is a very wide range of products to choose from within the external rendering and coatings market and that range of products can be very confusing when choosing the right product or system for your home. We have carefully chosen SecoFLEX, the coloured masonry wall coating that has been used extensively by professional tradesman throughout Europe since 1975 for protecting homes, buildings and structures in industrial environments. Today, the unique formula remains the number one choice when coating your external walls. SecoFLEX is far superior to exterior wall paint and can potentially save a re-rendering job by repairing then protecting external surfaces for years.
Many more benefits than external paint…
SecoFLEX has more benefits than any other masonry coating on the market and guarantees to deliver a professional, smooth finish that property owners can be proud of for many, many years. The life expectancy is 15 years+! Diverse test reports by recognised laboratories confirm the exceptional product characteristics of the SecoFLEX formulation. Don't just take our word for it though, request a sample today to see the fantastic benefits and qualities of SecoFLEX for yourself and learn what it could do for your home!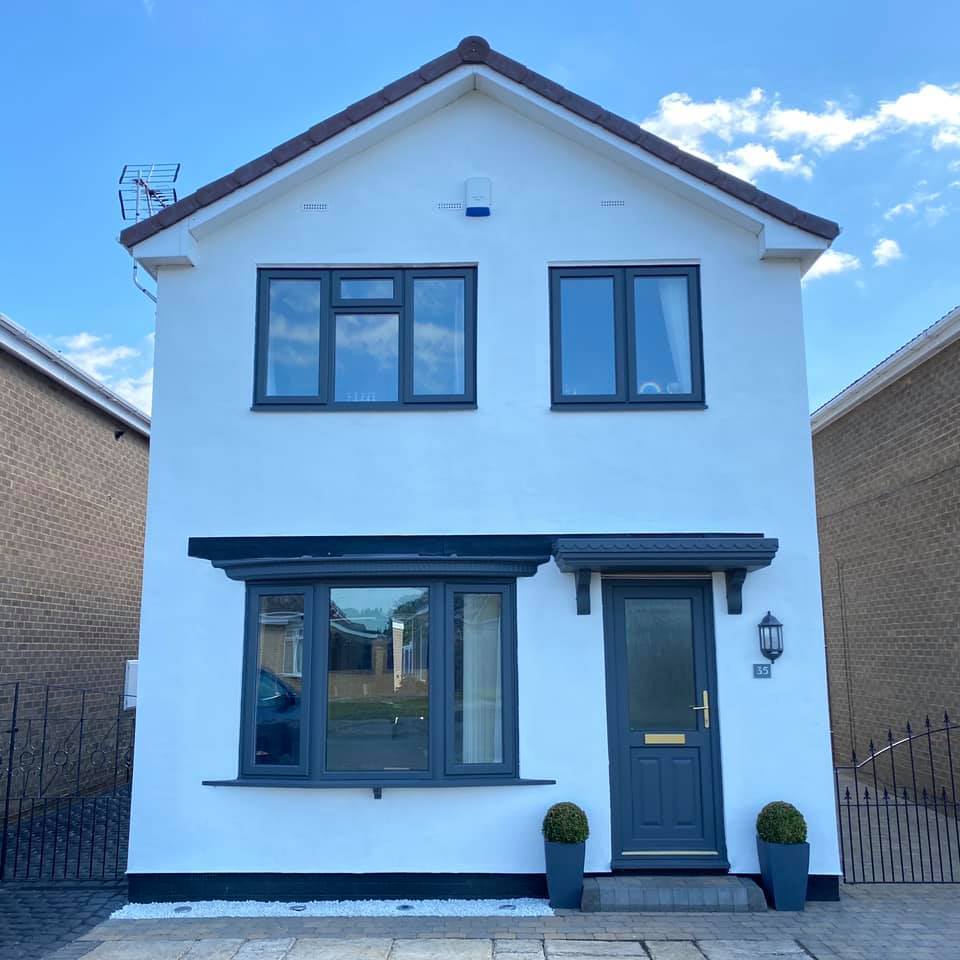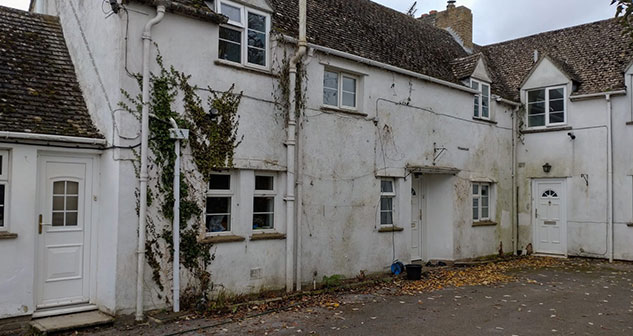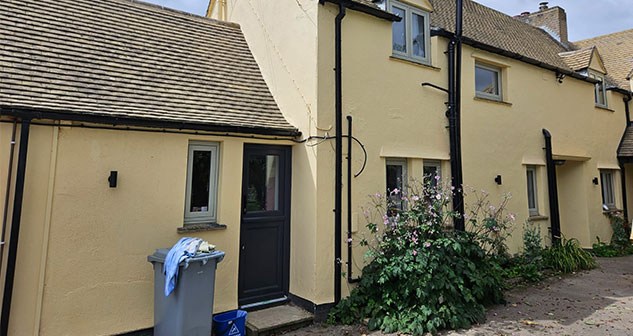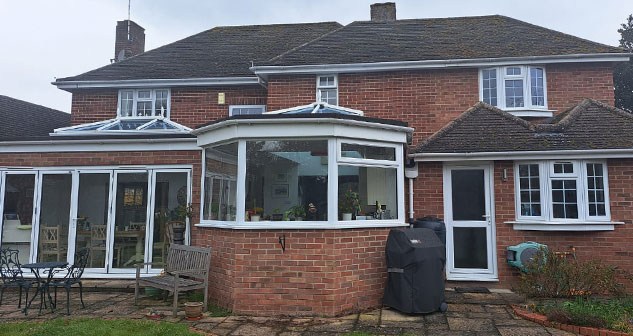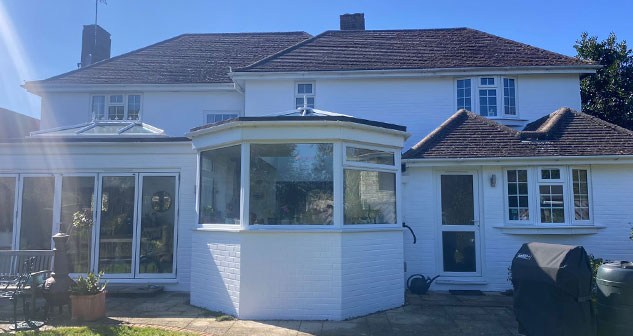 What is SecoFLEX?
SecoFLEX has been used extensively in Europe for protecting homes, buildings and structures in industrial environments for many years.
SecoFLEX waterproof coating is a flexible, crack bridging and waterproof wall coating that prolongs the lifetime of each building to a significant extent.
An outer wall that has been coated with SecoFLEX will be preserved from ageing, damage and water penetration for many years.
Our application process
Preparation
All surfaces are to be thoroughly cleaned and if any algae/black mould exist on the wall, the spores need to be treated prior to any new application by applying fungicidal wash to the affected areas.
Power wash all surfaces using a pressure washer.
Repair any holes, cracks and damaged render.
Application of SecoFLEX
Apply by brush, roller or airless spray at the recommended wet film thickness of 300um(400g/m2).
This is the equivalent to more than 6 coats of traditional masonry paint.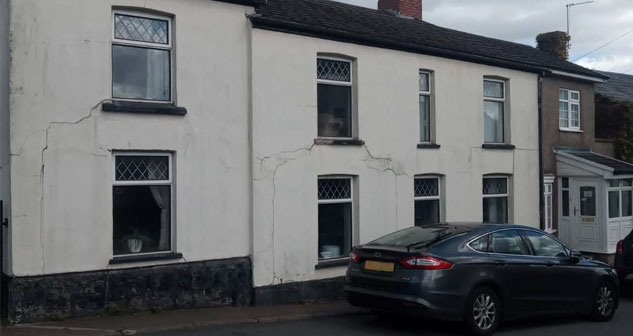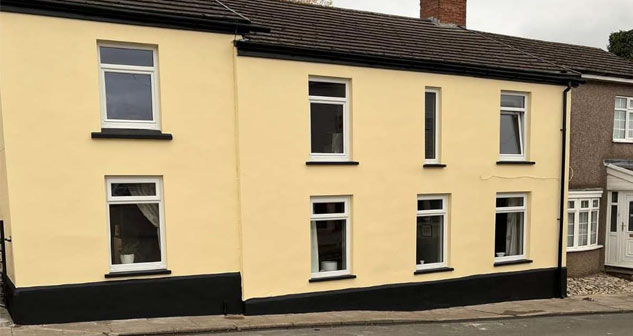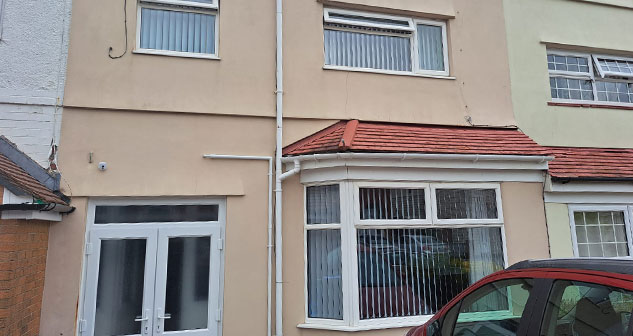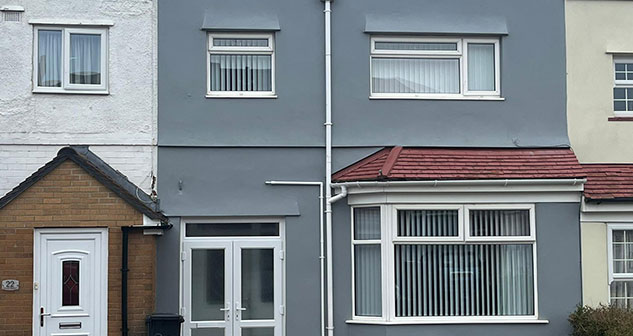 Nathan and Kris were on time, professional and got the job done as quick as possible without missing a spot. Would highly recommend.
The Home Building & Surveying Company were excellent in all departments – professional, reliable, well-informed. They resolved multiple residential issues with minimal fuss and would definitely use them again, though fingers crossed I shouldn't need to!
I spoke to Jack on the phone, who was very friendly and professional. Then James performed our survey. I found James and the experience with the Home Building & Surveying Company very refreshing, compared to others I have used in the past. They were very honest in their assessment and responses, with no hidden extras, providing very valuable advice. I am, and will in the future recommend them to anyone with damp challenges.
"First class job done by two great tradesmen!"
"I am very pleased with the work done from the initial survey to completion of the damp treatment. I would like to particularly commend Josh & Joe as a team they were courteous, efficient & professional in their workmanship"
Great company from initial call to completion. Gave quote with no hidden extras, started and finished on time – the finished product looks great. Kris & Nathan were stars of the show, arrived on time, worked hard all day, polite and personable, cleaned up when finished, a credit to the company.
Excellent work, professional team, left clean and tidy. Very impressed with the work.
Lee & Mason did the work on our property and we found them to be very polite, professional and clean ..wouldn't hesitate to recommend
"Thanks to Franky, Daniel & Sonny for all their hard work. They have worked beyond expectation"
Really found the team to be honest, upfront and very well trained in how to work in peoples homes. Great work. Regards J.
Good lads, grafted hard and done a good job.
Had a meeting with their surveyor Andrew yesterday 15/02/2022. I have to say he was very professional. Very happy with the quote we have been given and hoping to go ahead with the work early summer. I can't wait to see the finished product!
Job well done, new damp course and replastering completed. Paul and Dean were excellent, tidy and kept me updated throughout.
Booked in quickly and survey was much more in depth then expected. Felt very comfortable in our decision and was a notch above the rest.
Great work on a damp proof course and other bits and pieces. Arrived on time and knew exactly what to do. Leagues above the other quotes. Hope I don't need you again but would be happy to recommend.
Immaculate, efficient service, it wasn't a big deal for Luke and his team. Keep up the Good work. Highly recommended.
"The overall improvement is brilliant and the installation team were first class!"
I was very please with the work the company has done. I had damp throughout the house so had damp-proofing including an injection of damp course. Given the extent of the job they completed the work efficiently and with minimum disruption. The workmen were always polite and very helpful. The finished work was excellent. Only time will tell if the damp problem has been sorted but the company made it they would come back to fix any issues. I have no doubt they are true to their word and would recommend them to anyone.
Spoke to a very polite and friendly chap called Jack on the phone who explained all about the exterior painting they do, and I decided to have a survey. The surveyor Stuart was very knowledgeable, and I've decided to go ahead with them. There's too many cowboys out there, so it's nice to see such professionalism from a company for once.
We booked a survey with Home Building & Surveying Company and their service has been impeccable. We had a survey from another company but they didn't provide the same level of detail and advice. We had treatment across two days and the team explained what they were doing and kept us informed of the progress. Completely professional and a good quality job, I strongly recommend them!
Very happy with the work Home Building carried out at my property, very knowledge, competitive and friendly. Thanks for the hard work of your installers too they did a great job! Thanks again
Really impressed with the guys and all their effort, the building looks like new and the guttering finishes it off nicely. cheers
Excellent customer service! James did a very thorough survey and identified a small breach in the tanking in the basement (not fitted by them) He was very knowledgeable and did his very best to find an 'economical' solution. He was very honest and I was able to conclude that at this point the cost of repair far outweighed the benefits gained. Should the situation change I would definitely use them.
Fluctuations in temperature cause normal paints to become brittle, which then peel & flake. SecoFLEX even down to minus -20 Deg C keeps it's elasticity.
This ensures a SecoFLEX wallcoating installation on your property will not peel or flake.