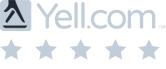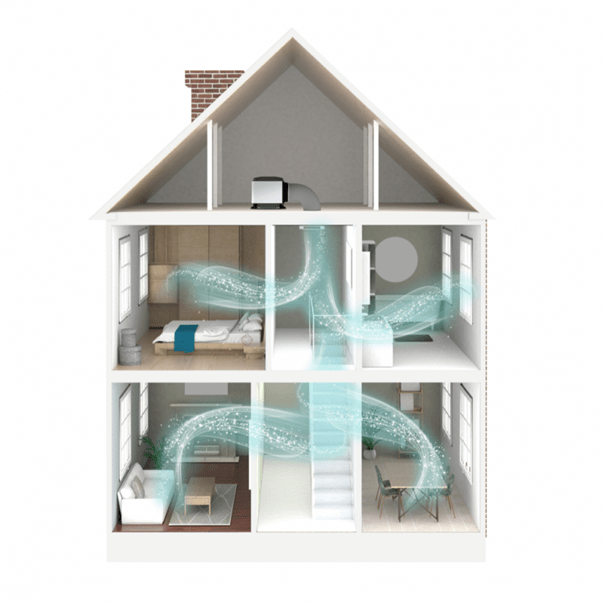 Clean Air
Ventilation is not only the best way of preventing condensation in your home, it will also dramatically improve indoor air quality. Most ventilation systems provide health benefits by reducing naturally-occurring Radon gas and carbon monoxide. As well as this, many units are equipped with filters capable of removing up to 95% dust particles and other allergens. This can include pollen filters that can both help you keep cool indoors and enjoy the benefits of fresh pollen-free air. Hayfever sufferers can benefit massively from a place where they can escape pollen and focus on bringing the symptoms under control.
Positive Input Ventilation (PIV)
Positive Input Ventilation (PIV) also sometimes known as positive pressure ventilation work as a whole house ventilation system and create fresh and healthy living environments by supplying fresh, filtered air into a property at a continuous rate throughout.
Ventilation is mainly used to control indoor air quality by diluting and displacing indoor pollutants; it can also be used for purposes of thermal comfort or dehumidification. Positive Input Ventilation or PIV Systems work by encouraging the movement of air from inside to outside from a unit that is usually installed in a loft. These units reduce or eliminate surface condensation altogether by replacing humid stagnant air with fresh filtered air.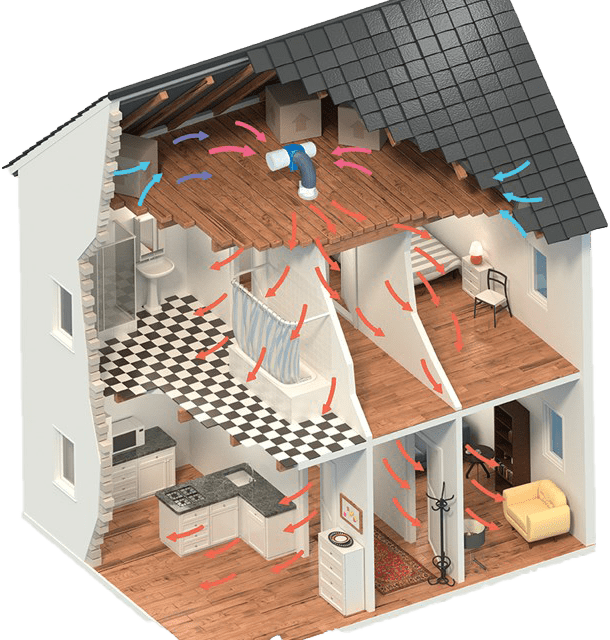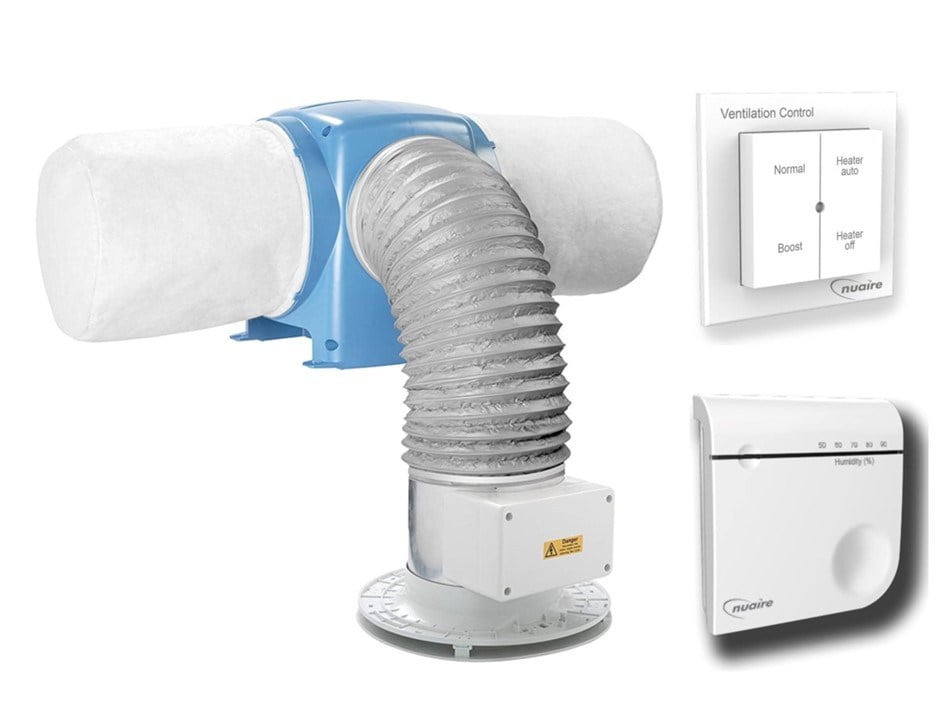 I was very please with the work the company has done. I had damp throughout the house so had damp-proofing including an injection of damp course. Given the extent of the job they completed the work efficiently and with minimum disruption. The workmen were always polite and very helpful. The finished work was excellent. Only time will tell if the damp problem has been sorted but the company made it they would come back to fix any issues. I have no doubt they are true to their word and would recommend them to anyone.
Nathan and Kris were on time, professional and got the job done as quick as possible without missing a spot. Would highly recommend.
Had a meeting with their surveyor Andrew yesterday 15/02/2022. I have to say he was very professional. Very happy with the quote we have been given and hoping to go ahead with the work early summer. I can't wait to see the finished product!
Excellent work, professional team, left clean and tidy. Very impressed with the work.
The Home Building & Surveying Company were excellent in all departments – professional, reliable, well-informed. They resolved multiple residential issues with minimal fuss and would definitely use them again, though fingers crossed I shouldn't need to!
Lee & Mason did the work on our property and we found them to be very polite, professional and clean ..wouldn't hesitate to recommend
"Thanks to Franky, Daniel & Sonny for all their hard work. They have worked beyond expectation"
"I am very pleased with the work done from the initial survey to completion of the damp treatment. I would like to particularly commend Josh & Joe as a team they were courteous, efficient & professional in their workmanship"
Great work on a damp proof course and other bits and pieces. Arrived on time and knew exactly what to do. Leagues above the other quotes. Hope I don't need you again but would be happy to recommend.
Really found the team to be honest, upfront and very well trained in how to work in peoples homes. Great work. Regards J.
Booked in quickly and survey was much more in depth then expected. Felt very comfortable in our decision and was a notch above the rest.
Good lads, grafted hard and done a good job.
Immaculate, efficient service, it wasn't a big deal for Luke and his team. Keep up the Good work. Highly recommended.
Spoke to a very polite and friendly chap called Jack on the phone who explained all about the exterior painting they do, and I decided to have a survey. The surveyor Stuart was very knowledgeable, and I've decided to go ahead with them. There's too many cowboys out there, so it's nice to see such professionalism from a company for once.
Great company from initial call to completion. Gave quote with no hidden extras, started and finished on time – the finished product looks great. Kris & Nathan were stars of the show, arrived on time, worked hard all day, polite and personable, cleaned up when finished, a credit to the company.
Excellent customer service! James did a very thorough survey and identified a small breach in the tanking in the basement (not fitted by them) He was very knowledgeable and did his very best to find an 'economical' solution. He was very honest and I was able to conclude that at this point the cost of repair far outweighed the benefits gained. Should the situation change I would definitely use them.
"The overall improvement is brilliant and the installation team were first class!"
"First class job done by two great tradesmen!"
We booked a survey with Home Building & Surveying Company and their service has been impeccable. We had a survey from another company but they didn't provide the same level of detail and advice. We had treatment across two days and the team explained what they were doing and kept us informed of the progress. Completely professional and a good quality job, I strongly recommend them!
I spoke to Jack on the phone, who was very friendly and professional. Then James performed our survey. I found James and the experience with the Home Building & Surveying Company very refreshing, compared to others I have used in the past. They were very honest in their assessment and responses, with no hidden extras, providing very valuable advice. I am, and will in the future recommend them to anyone with damp challenges.
Really impressed with the guys and all their effort, the building looks like new and the guttering finishes it off nicely. cheers
Very happy with the work Home Building carried out at my property, very knowledge, competitive and friendly. Thanks for the hard work of your installers too they did a great job! Thanks again
Job well done, new damp course and replastering completed. Paul and Dean were excellent, tidy and kept me updated throughout.
Easy to install and maintenance free, our environmentally friendly passive vents tackle condensation naturally. They work by allowing damp air out of your home and clean dry air back in. This lowers the moisture in the air and reduces condensation.